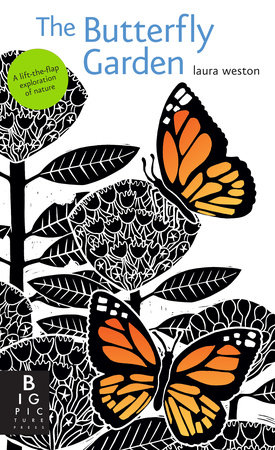 "The Butterfly Garden," (Big Picture Press, 4/17) is an exquisite journey of the monarch butterfly's life cycle.  At first, the pages are black and white, but as you lift the flaps, the most gorgeous colors lay underneath.  This is at once a nature book, an art book, and an interactive book.  It's a standout!!
An uncomplicated Spring story, "Plant the Tiny Seed" (Greenwillow 1/17) is a toddler's delight. "There's magic in this tiny seed," begins the book. With some sun, a bit of rain, and a little assistance from bees and birds, we navigate the simplicity of how a tiny seed grows into a beautiful flower.  With a gentle nudge to press the seed, a wiggle of your fingers, and a clap of your hands, a magical bloom will appear.  Delightfully, the book concludes with instructions on how to grow zinnias.
A must-have book for its vibrant color and dynamic illustrations is "Hooray for Birds"(Candlewick Press, 3/17).  The pink flamingo "stand very tall on just one leg," and "run like an ostrich, go, go, go."  This oversize playful book will delight your toddlers over and over again!  Another fabulous book from Lucy Cousins.