With a flurry of books being published on inclusion and acceptance, there are two new standouts.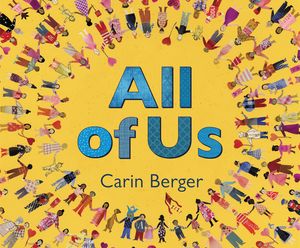 "All of Us," by Carin Berger (Greenwillow, 5/18) is a bright and beautiful book about "everyone" — friends, family, neighbors, even strangers standing together –demonstrating cultural diversity.  Berger's exquisite signature collages and her straightforward words conclude with "Love will never fail."  I have been a huge fan of all of Carin Berger's books, and this one is no exception.  It is a lovely and engaging picture book!!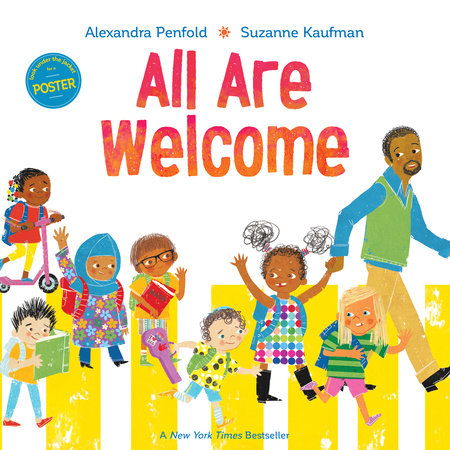 Just out, "All are Welcome," (Knopf 7/18) is a colorful and encouraging book.  We find a group of children during a day at school.  Everyone is welcome including kids of any religion, race or background.  The kids learn about each other's customs, beliefs and traditions.  The text includes, "We're part of a community.  Our strength is our diversity.  A shelter from adversity.  All are welcome here."  This is a purposeful book with vibrant illustrations.